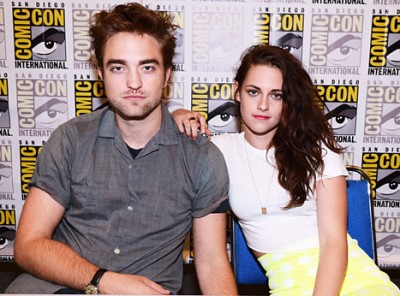 Has Robert Pattinson taken a bold decision? There are lot of incoming reports that Robert Pattinson has left the home he shares with Kristen Stewart in Los Angeles.
Recently Kristen Stewart confessed to her secret relationship with the Show White and the Huntsman director Rupert Sanders.
On the wake of her confusion, Robert Pattinson hasn't publicly responded nor acknowledged there apologies. With passing movements of silences it seems like a break-up was imminent and now reports seems to suggest that.
Robert Pattinson is said to have departed the house and, at least for now, cut off contact with his girlfriend, according to People.
Gossip Cop's sources tell us Pattinson was "blindsided" by the cheating story and is currently very "upset," although it's not been established whether his exit from the house is permanent.