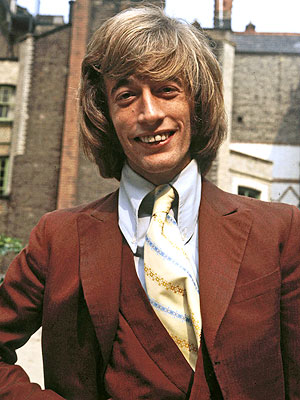 Robin Gibb the legendary musician of the Bee Gees has died on Sunday. He was 62. He has suffering from cancer.
Gibb's family issued a formal statement that reads, "The family of Robin Gibb of the Bee Gees announce with great sadness that Robin passed away today following his long battle with cancer and intestinal surgery."
"The family have asked that their privacy is respected at this very difficult time," continued the statement.
Gibb, who had suffered from colon and liver cancer, was best known as a member of the Bee Gees, which he performed in with his twin brother Maurice and older brother Barry.
The band's hits included "Stayin' Alive," "How Deep Is Your Love," and "Night Fever."
Last month, the singer had fallen into a near death coma, and miraculously awoke from it a week later.
RIP Robin Gibb.