Ryan Gosling seems to be a real-life gentle-man Ryan Gosling saved a British women from a taxi in New York.
British writer Laurie Penny tweeted Tuesday that the swoon-worthy "Drive" actor rescued her from possible injury or death when she stepped into Manhattan traffic.
"I literally, LITERALLY just got saved from a car by Ryan Gosling," the breathless Brit posted on Twitter.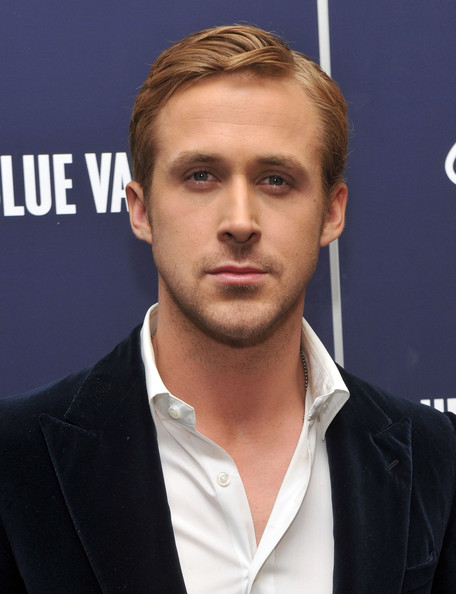 "I was crossing 6th avenue in a new pink wig. Not looking the right way because I am from London. Ryan Gosling grabbed me away from a taxi."
Penny, who writes about pop culture "with a feminist twist" for the U.K. publication the New Statesman, likened the random celebrity rescue to "being in a cheesy film."
Though Gosling's rep has yet to respond to the Daily News' request for comment, Penny claimed a witness verified the actor's identity on the scene.
"Identity of no-idea-if-actually-a-manarchist-but-definitely-a-decent-sort Ryan Gosling confirmed by girl near me, who said 'you lucky b—h,' " she wrote.
Penny also joked about the wildly popular Tumblr account created in honor of Gosling, which features photos of the brooding hero paired with cheesy romantic lines that begin with "Hey Girl."
"He did not say 'hey, girl.' He said 'hey, watch out!' " Penny tweeted.
This is not the first time Gosling has shown his brawn on the streets of Manhattan.
Last August, the Canadian star was captured on video breaking up a street fight between a street vendor and customer.
He later said he was "embarrassed" when the footage went viral, explaining he had just come from the "gymnasium" and was feeling "stretched out" and "warmed up" when he stepped between two brawling men.
Penny earned a good deal more attention from the random rescue than she anticipated.
After a day of calls from various media outfits looking to interview her, she broke down and blogged about Gosling's heroics on Gawker.
"I am grateful to the dashing and meme-worthy Mr. Gosling, just as I am grateful to every other kind New Yorker who has saved me from oncoming traffic in recent weeks . . . making the streets of this fine city that much safer for random British writers who can't remember to look both ways."
She added: "It was a little bit like being in a cheesy film, but every day in New York is like being in a cheesy film. I've been here two months, and I'm still not sure this place really exists."