Denzel Washington thriller "Safe House" has topped to the No. 1 spot at movie box offices through Sunday, followed by love story "The Vow" over a long holiday weekend in the United States.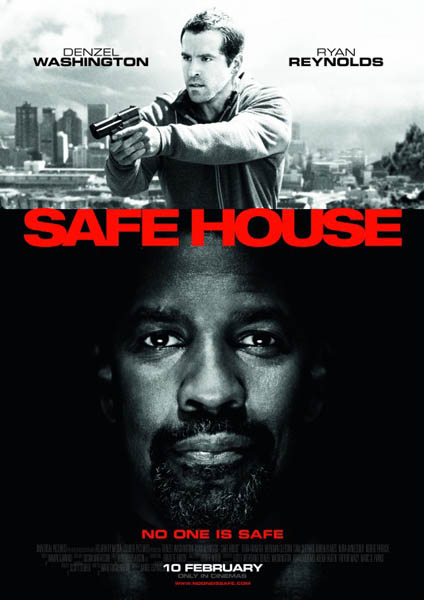 "Safe House" took in $24.0 million at North American (U.S. and Canadian) theaters from Friday through Sunday, taking the top slot after a second-place finish when the film debuted a week earlier. The movie earned an average of $7,680 from 3,121 theaters, according to studio estimates compiled by Reuters.
The movie stars Washington as a fugitive on the run with a rookie CIA operative played by Ryan Reynolds. Privately held Relativity Media helped finance the film.
Close behind "Safe House" was last weekend's winner, "The Vow," with $23.6 million domestically from Friday through Sunday, or an average of $7,978 at 2,958 locations. Ticket sales were projected to reach $27.4 million through Monday.
The movie stars Rachel McAdams and Channing Tatum in the story of a man who must win back his wife's heart after she loses her memory in a car crash. Spyglass Entertainment co-financed the film, which has brought in an estimated $108.3 million around the world since its release.
The 3D movie starring Nicolas Cage as the devil's bounty hunter is a follow-up to the original "Ghost Rider," which opened over Presidents Day weekend in 2007.
In fourth place, family film "Journey 2: The Mysterious Island" starring Dwayne "The Rock" Johnson rung up $20.1 million through Sunday. New romantic comedy "This Means War" starring Reese Witherspoon took fifth place with an estimated $17.6 million.
The weekend's other new release, Disney animated film "The Secret World of Arrietty," brought in $6.4 million to land in ninth place. The movie about a family of tiny people who live under the floorboards of a country home was expected to reach $8.0 million through Monday.