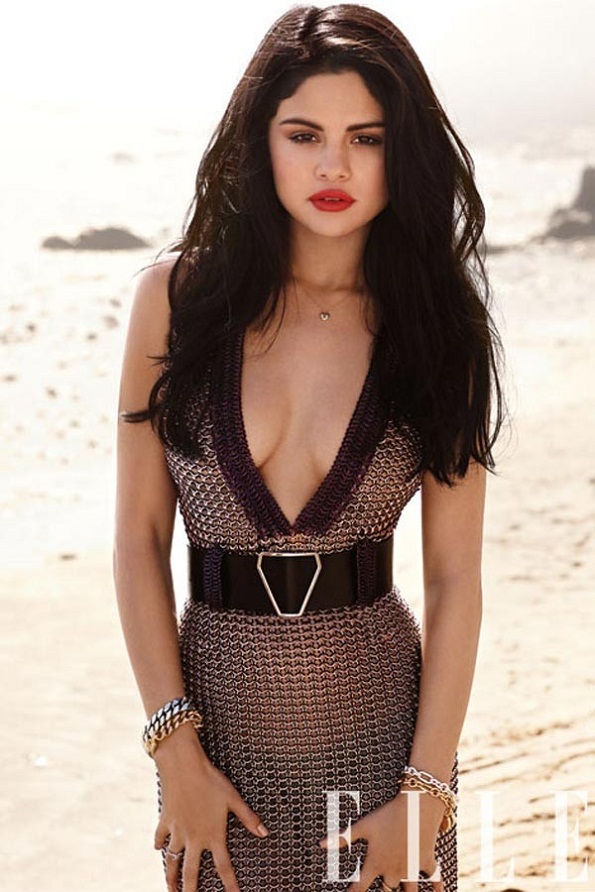 Selena Gomez in her latest avatar gets smokey all over the screen. She has taken up a raunchy role of a college student who does drugs gets arrested,  and goes on a wild spring break trip.
Selena Gomez like all Disney stars is trying hard to shed her good girl image. This makes us wonder why do they do that? They all spend their life being role models for little girls only to turn naughty once they exit Disney or turn 18. Disney sure is doing a hell of job promoting role models for our kids.
Selena Gomez with Vanessa Hudgens (another Disney star) will play a role complete opposite to their current day image.Gomez stars in Harmony Korine's film "Spring Breakers" about four female college students who rob a fast food shack to pay for spring break. They get into trouble when they get arrested on drug charges, and after being bailed out by a local thug, played by James Franco, they embark on a wild spring break trip.
The movie, which premieres at the Venice film festival on Wednesday, is directed by Harmony Korine and stars Gomez and fellow Disney graduate Vanessa Hudgens as bikini-clad revelers on a drink- and drug-fuelled orgy of beach parties and pranks.
The camera zooms in on scantily clad teenagers gyrating to the music, local drug dealers snort cocaine from writhing, topless girls and mobsters cruise the streets of Florida in Lamborghinis in a hedonistic portrait of the "American Dream".
Gomez plays Faith, the least wild of a group of four young college students on their mid-term "spring break", and the actress admitted that some fans would find the movie shocking.
Gomez stars with Vanessa Hudgens, Ashley Benson and Rachel Korine, the director's wife. The film made its world premiere Wednesday at the Venice Film Festival.