Selena Gomez got herself a new tattoo in her neck. This tattoo is a simple LXXVI which is the Roman numerals for 76.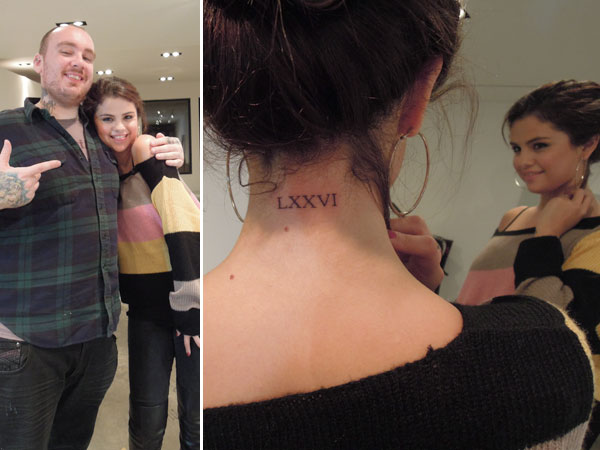 Selena Gomez got her new tattoo from Bang Bang, the New York tattoo artist who is favorite among the celebs. He has worked on Rihanna, Katy Perry and even Vanessa Hudgens. Well, he can now add Selena Gomez to his list of trophies.
Looks like Selena Gomez is getting the wind of this new found habit from Justin Bieber, who is in fact heavely inked for his age.
But why a tattoo now? Well, for Selena Gomez its not for fun. She got it as a, "tribute to a family member who she said means a lot to her," according to Bang Bang who told the Daily Mail.
She previously had a small musical note tattooed on her right wrist.