Selena Gomez today confessed that she was humiliated when she found out that she kissing her boyfriend Justin Bieber was shown on screen in the Lakers game last week.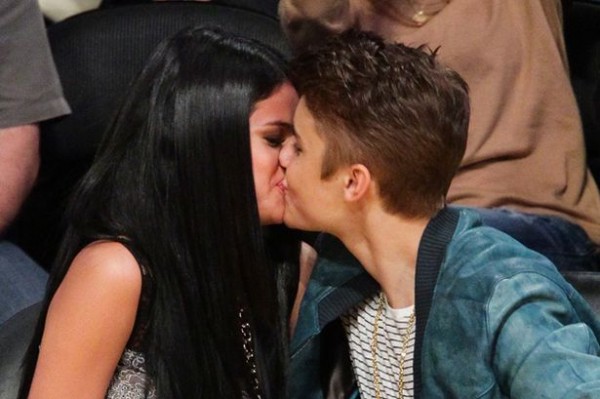 The 19-year-old calls having to pucker up to boyfriend Justin Bieber on the Kiss Cam at the Lakers game earlier this week, "the most humiliating thing" that's ever happened to her.
On his KISS-FM radio show, host Ryan Seacrest had to ask the singer and actress about the kissing incident, which made Selena blush.
"Oh God, that was probably the most humiliating thing that's ever happened to me," she told Seacrest. "We were watching [the Kiss Cam] and I thought it was funny, and they were showing little elderly couples and it was so cute. And All of a sudden we're both looking up and we come on [the screen] and it's like… it was so awkward. It was so weird. I mean you have to kiss, right?"
Seriously, Selena? That's the most humiliating thing to ever happen to you? If you're young, hot and you just happen to be Selena Gomez and Justin Bieber, we can think of way more embarrassing things that could happen than having to show a little PDA.