Selena Gomez has launched her new perfume today at Macy's in New York.
Selena Gomez came to the launch showing a lot of skin then usual. As a matter of fact she was overwhelmed by the huge turn-out of fans. She even tweeted a photo of her fans waiting in the sidewalk saying, "People sleeping on 34th [Street] for the @Macys fragrance launch. #ihavethebestfans."
Selena Gomez's boyfriend though didn't turn-up for the event. With Selena dressed in a super-sexy dress showing a lot of skin he sure didn't enjoy it.
Well, Justin Bieber is in England now, he performed at the Summbertime Ball at Wembley Stadium.
That left the door open for two (very) young men eager to take his place beside Gomez at the Macy's launch.
The boys wore "Forget Justin & Marry Me" t-shirts, which Gomez thought were cute enough for an "LOL" tweet.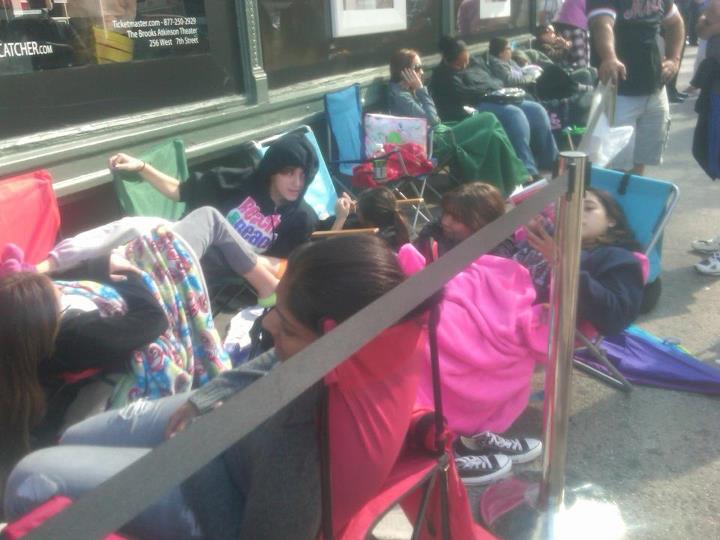 Selena Gomez Perfume Launch Pics: (Thanks to Celebuzz!)