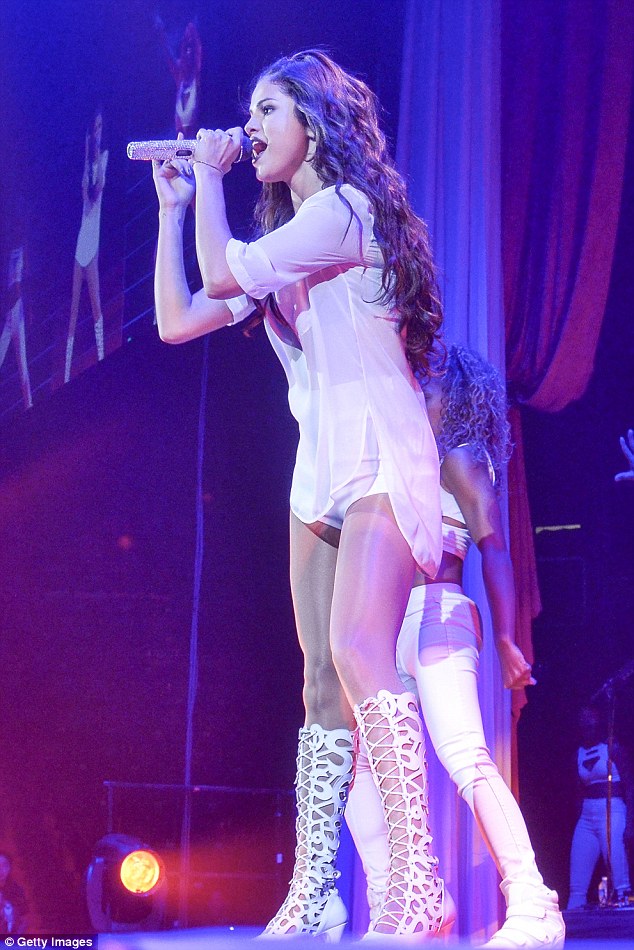 Selena Gomez took a tumble and slipped when she was performing on stage. Luckily, her fans where ready to catch he as Selena Gomez got control.
Strobe lights, heels, and dizzying dance moves can be a dangerous combination, and Selena Gomez found that out during her concert in Fairfax, Virginia on Thursday (October 10).
While belting out her new single, "Slow Down," the 20-year-old songstress took a tumble, but quickly popped back up.
Taking the opportunity to shake a few fans' hands, Selena hardly missed a beat as the show continued without a hitch.
Though she famously dated Justin Bieber, Ms. Gomez seems to be resigning to a single life to focus on her career, tweeting, "Spending time with my cousin and her man… #3rdwheel #singleladyproblems #futurecatlady #werk."
Watch Selena Gomez slip on stage below:

Well, at least now we know that she lip-syncs all her performance.