Steve Irwin, the legendary crocodile hunter and wildlife expert's daughter, 14-year-old Bindi Irwin has died. This is the news that is being speculated.
We were shocked at first too, but cool down guys, she is alive and well. All of it are just some sick rumors.
So where is Bindi Irwin now? Well, the cute and adorable little girl has grown-up to become a beautiful teenager.
She is currently in Sydney to promote her upcoming flick, Return to Nim's Island, wore a short-sleeved button-up, khaki shorts and sneakers for a shoot on Monday, March 11.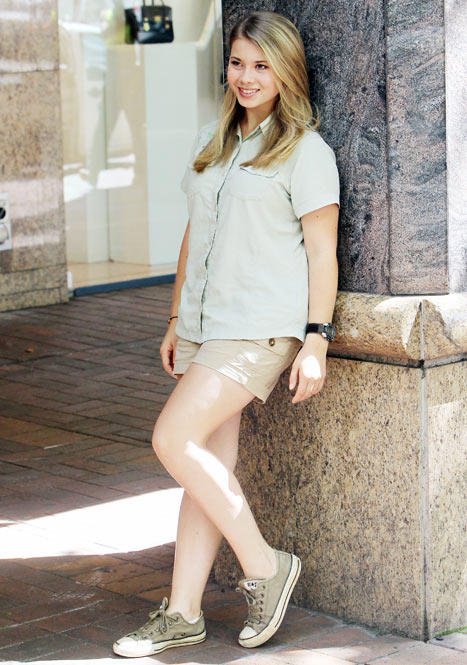 Her father, a famous TV personality who made a name for himself as a wildlife expert and conservationist — in addition to wrestling crocodiles — died in September 2006 at the age of 44 after being pierced in the chest by a sting ray.
Bindi, however, has remained steadfast in following in her father's footsteps, venturing into TV, movies and conservation efforts.
In Return to Nim's Island, Bindi plays a wildlife-loving castaway — previously played by Abigail Breslin opposite Jodie Foster and Gerard Butler in the original 2008 film, Nim's Island.
"Nim is a little bit uppity but apart from that we are quite similar," she told Australian site Adelaide Now in a recent interview, adding that her sea lion costars were "better trained than me. They hit their mark every time."
Bindi has also previously acted in another nature-themed film — 2010's Free Willy: Escape from Pirate's Cove, which went straight to DVD.