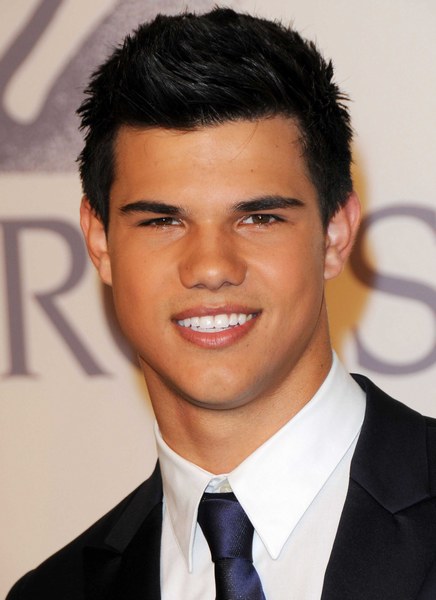 We really can't believe there is going to be a Grown Ups 2. The Grown Ups was very badly scripted and received poor response from the viewers. You can read a review of Grown Ups Here. This time Taylor Lautner will be joining the crew, wonder if it make it a better movie…
The "Twilight Saga" star has just nabbed a role in the sequel to 2010's "Grown Ups," according to The Hollywood Reporter. Lautner will join most of the original cast in the sequel including its leading man Adam Sandler, as well as Kevin James, Chris Rock, David Spade, Maya Rudolph and Salma Hayek. "Project X" star Oliver Cooper also recently joined the cast. Director Dennis Dugan will be back to helm "Grown Ups 2."
Sources say that the big-screen werewolf "will make an appearance in a 'fun' role, in which he goes toe-to-toe with Sandler."
The role marks a departure for Lautner, who previously angled more toward action-based blockbusters like the "Twilight" flicks and "Abduction," which was a Stateside box-office dud but managed to gross $82 million worldwide.
While no further production details about the film are being reported, Lautner does have a busy 2012 ahead of him. He's set to work with Gus Van Sant in his next indie, the final "Twilight" film, "Breaking Dawn – Part 2," opens in November and since mid-2011, he has been attached to the big-screen adaptation of the YA novel "Incarceron."
Lautner also recently dropped out of a starring role in "Stretch Armstrong" after being attached to that project for some time.