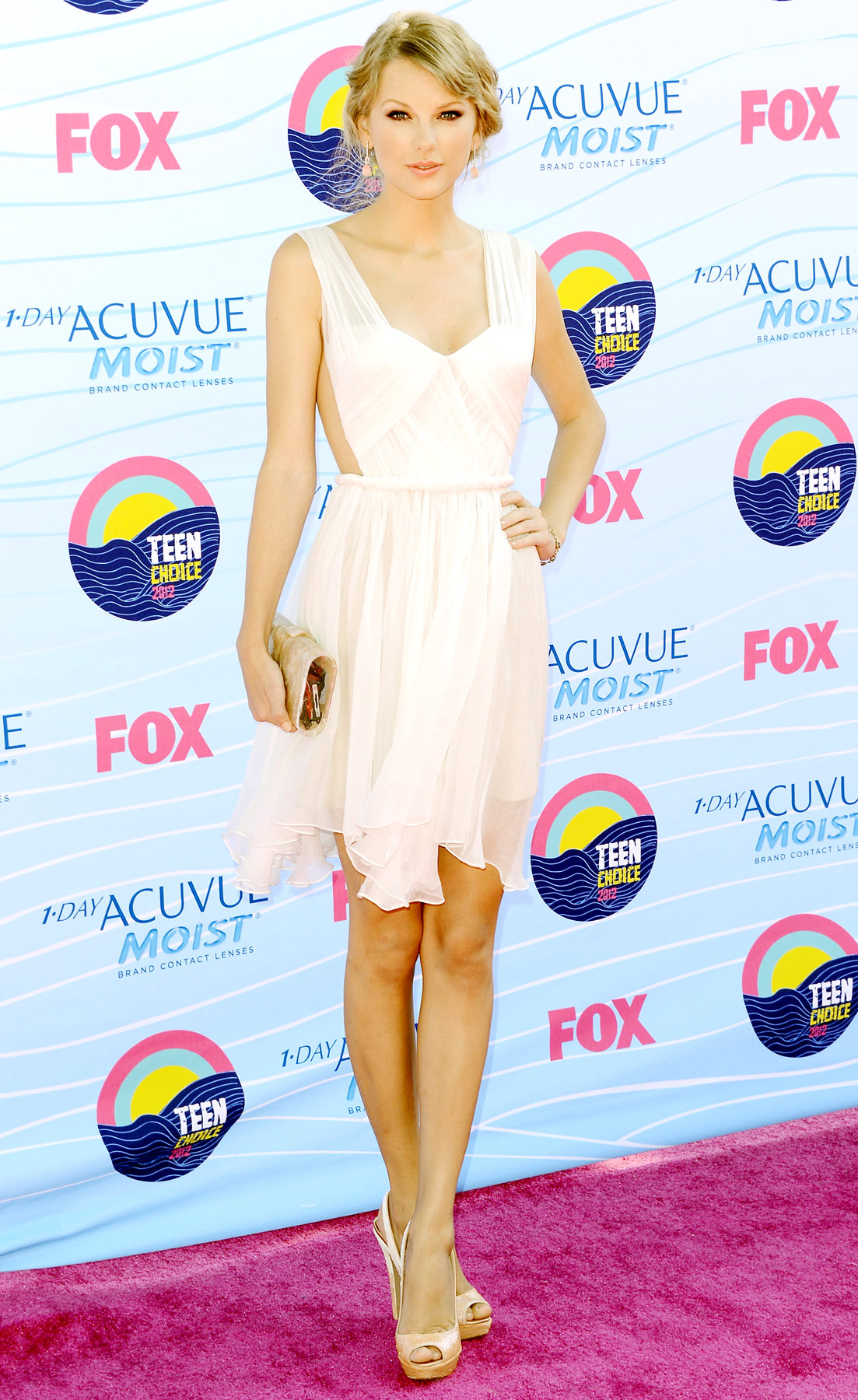 Taylor Swift just can't stop surprising everyone, she has bagged not one but five Teen Choice Music Awards much to the envy of Miley Cyrus, Katy Perry, Selena Gomez, etc., etc.,.
To top it all off, she has been awarded as the Best Female Artist & the Best Female Country artist.
She is the only singer with must music trophies!
Sunday night's ceremony at the Gibson Amphitheatre in Los Angeles, where awards were distributed in 89 categories divided among movies, television, music, fashion, sports and "other," also heaped music awards on Justin Bieber (male artist, summer music star-male and single by a male artist for "Boyfriend"), One Direction (breakout group, summer music star-group and love song for "What Makes You Beautiful"), Selena Gomez & the Scene (music group) and Nicki Minaj (R&B/hip-hop artist and R&B/hip-hop song for "Starships").
Swift took one of her five surfboard trophies for her voiceover work as Audrey in the film "Dr. Seuss' The Lorax."
Maroon 5 with Wiz Khalifa's "Payphone" was singled out as choice break-up song. In other one-of-a-kind Teen Choice categories, "Vampire Diaries" actress Candice Accola was chosen as female scene stealer, Charlize Theron was recognized with a choice hissy fit award for her part in "Snow White & the Huntsman" and Demi Lovato was named choice twit. Facebook won for choice social network.
Bieber was one of several performers at the show along with No Doubt, Carly Rae Jepsen, Flo Rida and DJ Pauly D. Winners were determined from voting by fans ages 13 to 19, who were allowed to vote once a day on the Teen Choice Awards website.