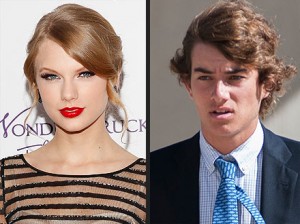 It is official, Taylor Swift has broken-up with Coner Kennedy. Watch out people more break-up albums from Taylor Swift are headed your way.
Taylor Swift and Conor Kennedy have been dating since summer.
Sources tell Gossip Cop that Swift's incredibly busy schedule — especially during promotion for her new album "Red" — contributed to the breakup.
They have told that the parting was amicable.