Taylor Swift's love for music just got a little more intense. Taylor Swift opened a $4 million Music Education Center at Country Music Hall of Fame and Museum on Saturday morning.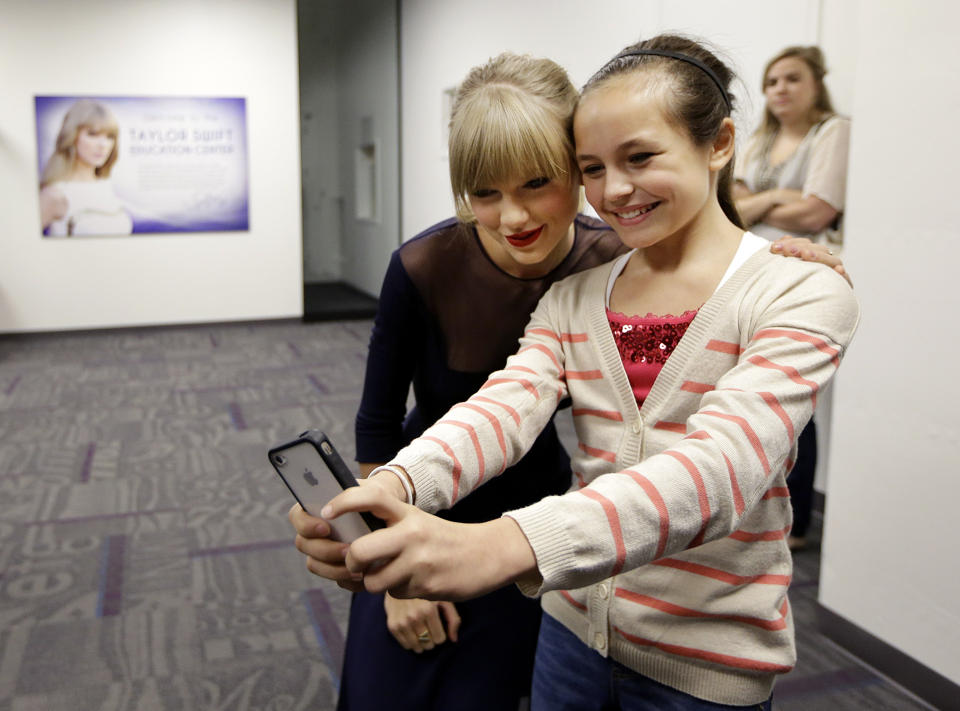 Taylor Swift also accepted her record sixth songwriter-artist of the year award from Nashville Songwriters Association International on Sunday.
Taylor Swift cut the ribbon on the new education center she donated to the museum as part of its expansion campaign and showed reporters and area high school students the new classroom and exhibit space before the museum opened.
"I'm really excited about this music education center and the fact that right now they have three different classes going on today," Swift said in an interview after the ceremony. "It's really exciting that we can be here on a day when they're not only unveiling it, but they're starting to actively use it today."
The center will have classroom space, a hands-on instrument room and ongoing education opportunities. Museum officials say the new center will increase educational opportunities sevenfold going forward.
And who knows? Maybe users will find the 23-year-old Swift hanging around some day.
"We've been talking about different programs I can be involved in," Swift said. "I hate to call it a lecture because that sounds like I'm yelling at people, but we could do a Q&A talking to students here and a songwriters discussion would be really fun to have at some point."