Taylor Swift's Academy of Country Music Awards date, Kevin McGuire has been hospitalized due to leukemia. Looks like Taylot Swift will have to find another date for the ACM Awards.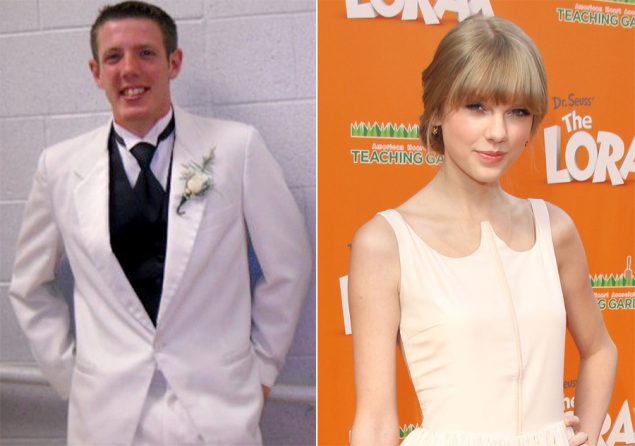 Kevin McGuire, the high school senior who famously asked Swift, 22, to be his prom date in February, was readmitted to the hospital over the weekend, his sister informed friends and supporters.
"I am so sorry to announce this devastating news, but Kevin was admitted to the hospital last night, and is unable to attend the Academy of Country Music Awards with Taylor Swift," sister Victoria wrote, adding that the New Jersey teen was battling a 103-degree fever in addition to intense chemotherapy.
McGuire, 18, has suffered from leukemia since first being diagnosed at the young age of 13. This is his second bout, after being declared cancer free in 2010.
Earlier this year, Victoria took the initiative to start a Facebook page for her younger brother – "Taylor Swift take KEVIN MCGUIRE TO PROM" – meant to grab the singer's attention.
Swift caught wind of McGuire's request and replied in kind on Facebook.
"Kevin, I'm so sorry but I won't be able to make it to your prom," she wrote. "But I was wondering, the (Academy of Country Music) Awards are coming up … Would you be my date? Love, Taylor."
The high schooler was shocked by the singer's response.
"Obviously, I said yes," he told the Cherry Hill Courier-Post at the time.
Now, however, with their evening plans dashed, Swift hopes to make it up to her would-be awards show date.
"Just talked to Kevin McGuire," she tweeted Saturday. "He's not well enough to join me at the ACMs. Please keep him in your thoughts. I'll make it up to you, Kevin!"