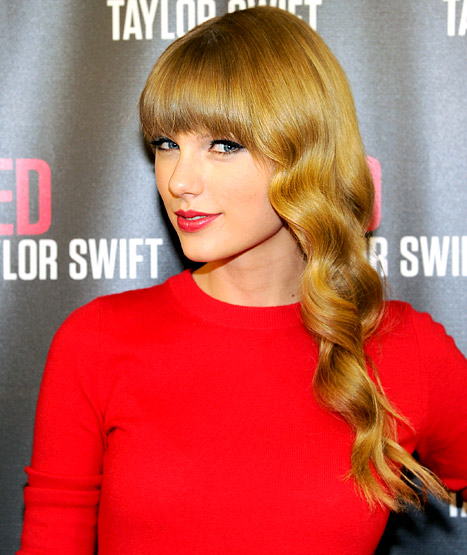 Taylor Swift's Red album remains at No. 1 spot on the Billboard 200 album chart. This is for the second consecutive week.
Taylor Swift's Red album sold another 344,000 copies this week. The previous week 1.2 million copies were sold.
That's a 72% drop in sales from the first week to the second, which isn't unusual for mega-selling albums. To put these numbers into perspective, only five of the albums that have reached the top of the national sales chart in 2012 have sold more than 344,000.
"Red" is now the second biggest-selling album release of the year, having surpassed One Direction's "Up All Night." But it still trails the runaway leader in Adele's "21," the 2011 album that has sold 4.1 million copies so far this year.
At No. 2 with less than half the sales of "Red," rapper Meek Mill debuts with "Dreams & Nightmares," which sold 165,000 copies. Billboard reports that Rod Stewart's "Merry Christmas, Baby" enters the chart at No. 3 on sales of 88,000 copies, about 20,000 of which came through the Home Shopping Network.
Other new entries in the Top 10 are Toby Keith's "Hope on the Rocks," which lands at No. 6 with sales of 48,000. Neil Young & Crazy Horse's "Psychedelic Pill" debuts at No. 8 with 34,000, giving the veteran rocker his second Top 10 debut this year, following "Americana" in June. And Trans-Siberian Orchestra, the rock collective specializing in grand-scale holiday music, enters at No. 9. TSO's new EP "Dreams of Fireflies (On a Christmas Night)" sold 32,000 copies, according to Nielsen SoundScan.