THE Avengers is taking a page out of Superman's comic book, flying faster than a speeding bullet to the billion-dollar mark at the box office.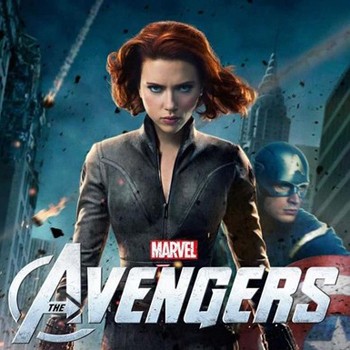 The superhero blockbuster took in $US103.2 million ($A102.92 million) to lead for a second-straight weekend, raising its domestic total to $US373.2 million, according to studio estimates yesterday.
With $US95.4 million more overseas, The Avengers lifted its international receipts to $US628.9 million and a worldwide haul of just over $US1 billion, only 19 days after it began rolling out in some markets.
"You never think that it can happen this quickly," said Dave Hollis, head of distribution for Disney, whose Marvel Studios unit produced the ensemble film after a long buildup in its solo superhero outings.
"You hope you can get to this day, and the fact that it is happening this early is a testament to a lot of work that went in on the Marvel side over the last six years to get us to a place where people wanted to see the Avengers assemble."
The Avengers easily fended off Johnny Depp and Tim Burton's vampire romp Dark Shadows, which had a so-so domestic start of $US28.8 million to finish a distant number two.
That's far below such past Depp-Burton collaborations as Alice in Wonderland, which opened with $US116.1 million, and Charlie and the Chocolate Factory, which debuted with $US56.2 million.
Dark Shadows added $US36.7 million in 42 overseas markets for a worldwide total of $US65.5.
The Avengers was the first movie ever to pull in more than $US100 million domestically in its second weekend, passing the previous best of $US75.6 million for Avatar. The film also topped $US300 million domestically Saturday after just nine days in release, beating the previous record set by The Dark Knight, which hit that mark in 10 days.
Already the year's biggest hit worldwide, The Avengers is on the verge of passing The Hunger Games at $US386.9 million to become the top-grossing film domestically for 2012.
Revenue for The Avengers was off just 50 per cent from the film's domestic debut of $US207.4 million the previous weekend, a remarkable hold given how big it started.
A round-up of such Marvel idols as Iron Man (Robert Downey Jr.), the Hulk (Mark Ruffalo), Captain America (Chris Evans) and Thor (Chris Hemsworth), The Avengers has shot past the revenues that its solo superhero predecessors took in for their entire runs. The best of those domestically was Iron Man with $US318.4 million.
"There has been a surprise around every corner with this picture in terms of how high is high and how big is big," Disney's Hollis said.
Inspired by the supernatural soap opera that debuted on TV in the mid-1960s, Dark Shadows stars Depp as an 18th century vampire who is freed after two centuries of burial and returns to his ancestral homestead in the 1970s, aiming to rebuild the family fortunes.
The TV show has only a cult following, so the Warner Bros. update relied on the lure of a reunion between frequent collaborators Depp and Burton taking on another otherworldly tale. But Dark Shadows left both critics and audiences cold, failing to make much of a dent in the intense appeal of The Avengers.
"Certainly, more is better, but it was a busy weekend, especially with Avengers doing $US100 million in its second weekend," said Dan Fellman, head of distribution at Warner Bros. "The box office can only expand so much, and that was a hard one to anticipate. Those numbers are staggering."
Fox Searchlight's crowd-pleaser The Best Exotic Marigold Hotel broke into the Top 10 in its second weekend as it expanded from a handful of cinemas to 178 theatres. The film took in $US2.7 million to finish at number eight.
The Best Exotic Marigold Hotel features Judi Dench, Bill Nighy, Maggie Smith and Tom Wilkinson in a tale of older Brits looking to retire to a cozy life in India.
Also in narrower release of 322 theatres, Eva Mendes' comic drama Girl in Progress opened at number 10 with $US1.4 million. The Lionsgate release stars Mendes as a nomadic single mum with a precocious teenage daughter.
The Avengers again provided the bulk of Hollywood's business. Overall domestic revenues totalled $US172 million, up 23 per cent from the same weekend last year, when Thor led with $US34.7 million, according to box-office tracker Hollywood.com.
Domestic receipts for the year are at $US3.83 billion, 17.6 per cent ahead of last year's with a huge summer lineup yet to come.
Hollywood.com analyst Paul Dergarabedian said he expects Hollywood to break the summer revenue record of $US4.4 billion it set last year and top its all-time annual high of $US10.6 billion from 2009.
"I think we will surpass that given the strength of just the first two weeks of the summer and the strength of the films on the way," Dergarabedian said. "Records are just made to be broken this summer and this year."
Estimated ticket sales for Friday through Sunday at US and Canadian theatres, according to Hollywood.com. Where available, latest international numbers are also included.
1. The Avengers, $US103.2 million ($US95.4 million international).
2. Dark Shadows, $US28.8 million ($US36.7 million international).
3. Think Like a Man, $US6.3 million.
4. The Hunger Games, $US4.4 million ($2.4 million international).
5. The Lucky One, $US4.1 million ($US2.5 million international).
6. The Pirates! Band of Misfits, $US3.2 million ($US2.2 million international).
7. The Five-Year Engagement, $US3.1 million ($US1.7 million international).
8. The Best Exotic Marigold Hotel, $US2.7 million ($US1.9 million international).
9. Chimpanzee, $US1.6 million.
10. Girl in Progress, $US1.4 million.
Source: HeraldSun