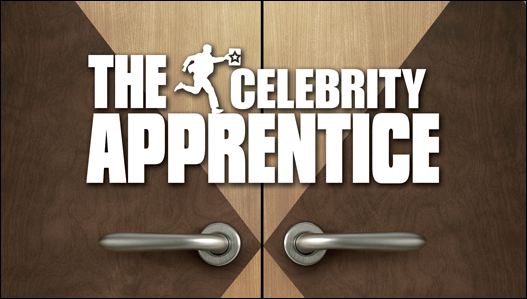 Arsenio Hall got hired in the finale of "The Celebrity Apprentice".
Aubrey O'Day was still bitter about not making the final two on "The Celebrity Apprentice" (Sun., 9 p.m. ET on NBC). In the season finale, the third place finisher performed "I Will Survive" and gave Donald Trump a hard glare on the line, "You did me wrong."
She made sure the audience knew it, too, explaining her move later. Ultimately, though, it wasn't about Aubrey O'Day. It was about whether or not Donald Trump would hire Arsenio Hall or Clay Aiken. In their final challenge, Aiken raised nearly twice as much money as Hall did, but Hall had that perfect track record as a project manager. He also had that very ugly blow-up with O'Day — their feud pretty much ran the entire length of the season.
So who won in the end? Trump said he'd never been so torn, while Entertainment Weekly pointed out that this was going to be a significant "Celebrity Apprentice" milestone win no matter who won: The reality show was poised to crown either its first African-American or gay winner. (Note: Randal Pinkett was the first African-American winner of "The Apprentice" in its fourth season, but Hall is the first African-American "Celebrity Apprentice" winner.)
In the end, it was Arsenio Hall who got hired by Trump. A writer for Cinema Blend said they would have probably gone with Aiken, or taking it back a step further they would have preferred O'Day be in the finale. At the same time, though, Hall isn't a bad winner.
Did the right person win? "The Celebrity Apprentice" will return in early 2013 on NBC.