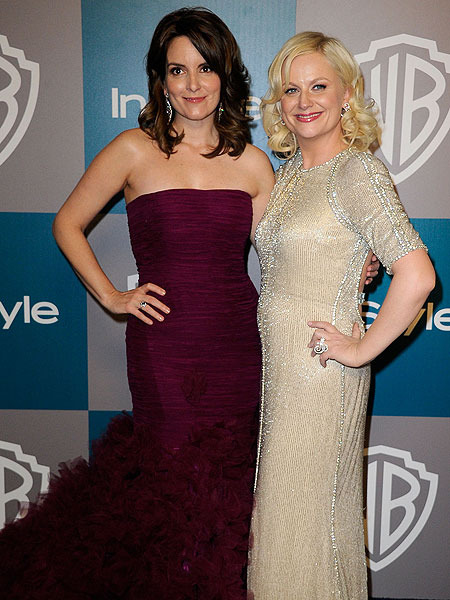 Tina Fey and Amy Poehler have been chosen to host this year Golder Globe Awards.
This is the 70th Golden Globe Awards.
The executive producers of the awards show said in a statement: "It's exciting to have two of the most respected names in comedy. Amy and Tina's well known chemistry along with their spontaneity and glamour makes them a perfect fit for the Golden Globes."
The two women, of course, starred together on "Saturday Night Live" and in the movie Baby Mama.
The Globes will air live on NBC on January 13 from the Beverly Hilton in Beverly Hills.
What do you think about Fey and Poehler co-hosting the Golden Globe Awards?