Tom Hanks won the Emmy Award for Outstanding Miniseries or TV Movie for his work as a producer on political drama Game Change at the 64th annual Emmy Awards. Guess what he did with his Emmy Award?
Yep, he taped it to the front of his car and took it for a joy ride. Now isn't that just crazy!
I guess this is why Tom Hanks is cool!!
Checkout the photo below: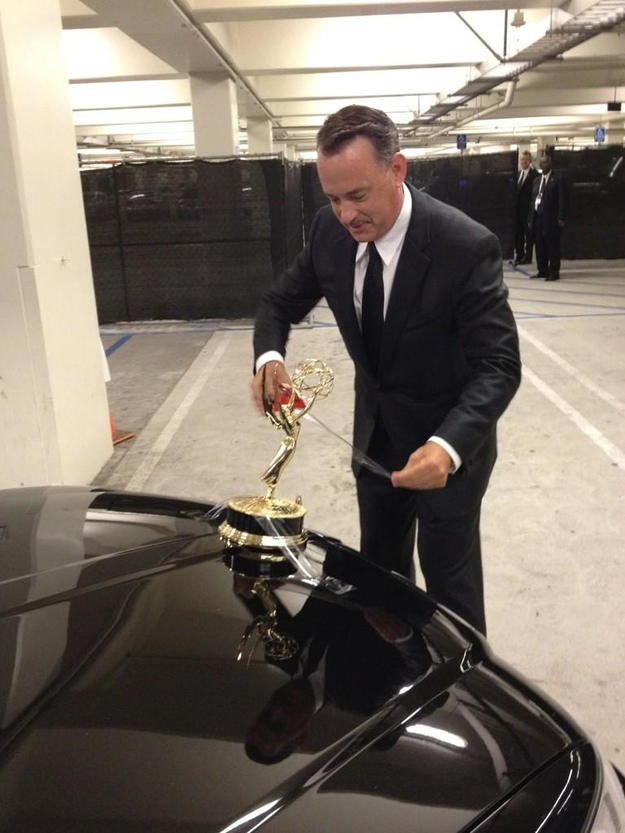 Now, come to think of it? Is Tom Hanks mocking the Emmy Award?
You tell us!