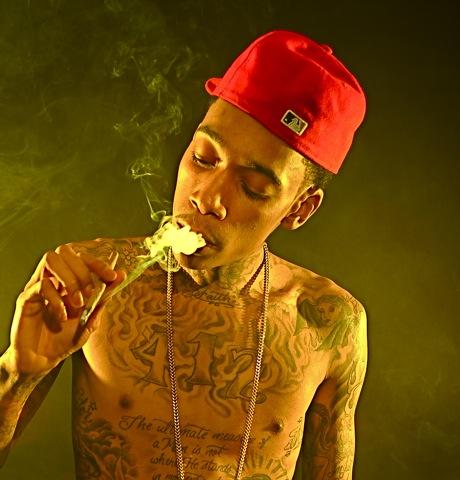 Wiz Khalifa has done it again. He has been arrested, the second time in just 10 days for possession of marijuana. This time in North Carolina.

TMZ has reported that Wiz Khalifa was found in possession of 11.39 grams of pot that they found in his tour bus.
This time though it is not just Wiz Khalifa, police has confirmed to TMZ that "other members of his band and staff" has also been arrested.
They have all been cited and released. They are required to appear in the court at a later date.
Previously, a few days back, Wiz was caught with weed in Nashville on April 21 after cops received complaints about marijuana smoke at a local holiday Inn.
Cops say Wiz and his people were blazing up on the tour buses BEFORE the concert. A court date has been set for July 27th.
Whats up with celebrity and drugs ? Are they stupid, why do they keeping getting caught with illegal drugs ?