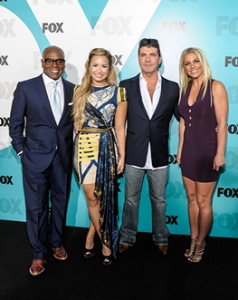 It is official. Demi Lovato and Britney Spears will be "X Factor" as judges. The interesting thing is the massive difference in the salary. While Demi Lovato managed to get just $1 million, Britney Spears on the other hand got $15 million.
Does Demi Lovato need a better manager?
Obviously, Britney has a much better track record in the music industry compared to Demi Lovato. But really just 1/15th? After all they are part of the same panel.
But on the other hand Demi Lovato is just 18-years-old. Becoming a judge at this young age itself is a massive achievement and the $1 million isn't something you will see a 18-year-old getting paid for a long time.
Simon Cowell is confident that the "Skyscraper" singer will draw younger viewers to the show.
Demi Lovato and Britney Spears both need to work-out and make sure their disastrous lifestyle image is change. This could be their perfect chance.
Let us see if the use it or mess it up again.