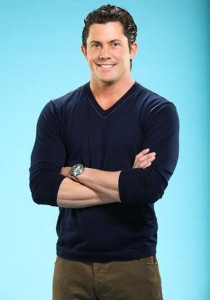 Julien Hug, a 35-year-old former contestant on 'The Bachelorette,' was reportedly found dead along a scenic Southern California highway, according to his father.
KGTV in San Diego reports that Julien Hug's father, Bertrand Hug, confirmed the body was found Wednesday. Hug was a contestant on Jillian Harris' season in 2009.
Riverside County authorities wouldn't confirm the identity or whether they suspected foul play. An autopsy is scheduled for Thursday.
Sheriff's Sgt. Joe Borja says a body was found in the remote Pinyon Pines area off State Route 74. Sheriff's Deputy Melissa Nieburger told the press that the body was found in an area that "you would need to hike into."
The county is home to the Joshua Tree National Park and the Coachella Valley National Wildlife Refuge.
A missing person's report was reportedly filed for Hug on Monday, who was last seen leaving San Diego for Palm Desert, where his parents own a restaurant.