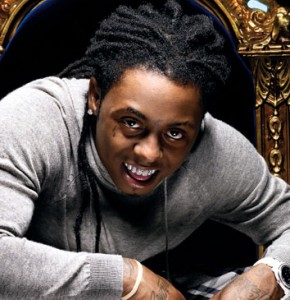 Lil Wayne is all set to be released on November 5th,2010.  His new album""Tha Carter IV " has also been reported  to be released on the same day as well.
On this moment, Lil Wayne has a message to convey to his fans. He writes a letter that states
"As I greet you all in my last days on this island, I must reflect. I think back to when I first arrived and I had no clue of what I'd be experiencing. I was never scared, worried, nor bothered by the situation. For that, I thank God, my family, and you, my amazing fans. I prayed for you all every night, as I'm aware that I was in your prayers as well. The very first day that I received mail, it was about 300 pieces or more! I smiled like a child of Christmas.
But when I began to read them, my heart smiled. I laughed with some of you, reasoned with some of you, and even cried with some of you. I responded to as many of you that time would allow. I plan to keep reading and responding after my release. I thank you all for being so very supportive, as I never imagined how much impact my words and life can have.
With this knowledge, I vow to continue to be me! For you have assured time that I don't have to change for no one but God. I will be the same Martian I was when I left, just better. You fans are more than amazing, and I will for to the end of the world for your love. This isn't the last of weezythanxyou.com I will continue to thank you when I'm home…." (source: hiphopwired)