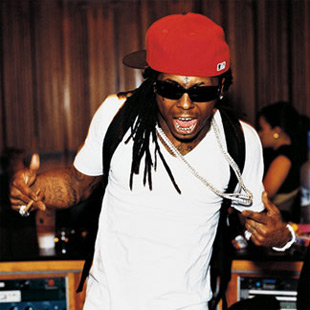 Lil Wayne is approximately halfway through his one-year jail sentence, which began March 8 when the superstar MC turned himself into authorities after reaching a plea deal. According to prison records accessed by MTV News, the rapper has a projected release date of November 4.
Pending any violations or infractions for behavioral issues, the rapper is expected to see the light of day eight months after entering prison.
While Wayne has been away, however, his presence has remained potent. His protégé Drake debuted atop the charts with Thank Me Later, on which Wayne served as an executive producer.
The Toronto MC visited Lil Wayne in prison last month and told MTV News about the experience. "He kept looking to the window," Drake said. "He'd look up at the window almost like he's looking right through it. It's frosted, so you can't see out. I was like, 'Why does he keep staring through the window? There's nothing out there.' To him, there's a whole world moving out there that he hasn't seen for so long."
In addition to Drake, Diddy and Fat Joe have also ventured to Rikers Island to see Lil Wayne. Joe said the New Orleans native was in good spirits and appeared to be making the best of a bad situation through humor.
"He's doing fairly well," Joe told MTV News. "Way better than I thought he would be doing. He was telling me some crazy funny story about him and this older guy. They always going back and forth with each other, arguing. To hear him say it, it's like Archie Bunker [with this guy]."