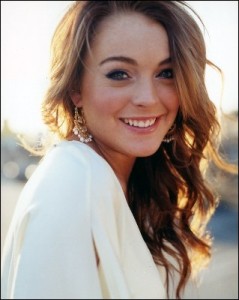 Things are certainly not going in miss Lohan way. After days of efforts from her to prevent drug usage, a recent drug test on her says she had a drug.
The turn over of the failed test will be terrible for Lohan if the judge gives word to put her on bars. She already faced 18 days behind bars and was left out with strict warnings to spend remaining days in the rehab center.
According to a source, the drug in question was cocaine and if the claims are true, she will face 30 days in jail.
'People with addiction problems don't get better magically, and she's really been making an effort to make herself better,' said an insider.
However, Lohan will have to wait to hear the final verdict. Sandi Gibbons, a spokeswoman for the Los Angeles district attorney's office, who is handling her case, has yet to be 'officially notified' of the test results.
Lohan is currently undergoing intense outpatient treatment following her release from rehab last month. As part of her punishment, the embattled star is subjected to random drug testing twice a week.
No word yet from Lindsay's representative on the failed drug test.