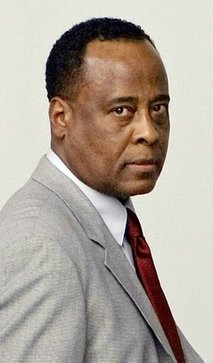 One year passed since MJ died and still there is no proper evidence of the case against his killer. What a shame!
And now a new drama in the form of MJ relatives and MJ doc is taking place. Today, Attorneys for the doctor charged in Michael Jackson's death asked a federal judge to dismiss the wrongful death lawsuit filed by the singer's father.
They Attorney wants the case to be dismissed because the Jackson family patriarch is not a beneficiary of the singer's estate.
Murray's attorneys  argued that the wrongful death lawsuit is rife with improper arguments and statements that should be stricken.
"At its essence, (Joe Jackson's lawsuit) is a press-release that is intended to prejudice and inflame the jury pool and the public" against Murray and his medical practice, the lawyers argued.
The motions will be considered by a federal judge during a hearing scheduled for Oct. 18.
Joe Jackson sued Murray on June 25, the one-year anniversary of his son's death at age 50. His lawsuit claimed the doctor acted negligently by providing the pop singer with a mix of sedatives, including the anesthetic propofol.
The lawsuit is seeking more than $75,000 in damages.
Murray pleaded not guilty to involuntary manslaughter in criminal court.
Joe Jackson's attorney, Brian Oxman, said the lawsuit was properly drafted.
"It sets out facts," Oxman said. "It doesn't set out anything other than the day-by-day, moment-by-moment description of what happened."