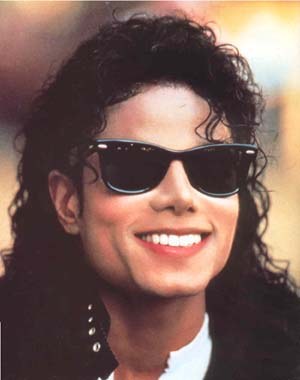 Sony Music on Friday released a brief "teaser" of a new Michael Jackson single and insisted that the vocals on an upcoming new album were genuinely those of the late "Thriller" singer.
But controversy over the December album release of "Michael" was stoked by a representative of Jackson's father Joe, who said the perfectionist performer would never have wanted his unfinished material to be released.
A short clip on the official michaeljackson.com web site for "Breaking News" — a song that Jackson is said to have recorded in 2007 — consisted of TV news soundbites on Jackson's June 2009 death, followed by a faint scream of less than two seconds.
The full song will be released on Monday. The new album "Michael" will be released Dec. 14.
"Michael" is the latest commercial venture by Jackson's official estate and the first album of new material from the singer since his "Invincible" album in 2001.
Sony has declined to say how much production work was done on the album after Jackson's sudden death from a prescription drug overdose, or how many tracks it contains.
"If Michael had wanted this music released he would have done so before his death," Brian Oxman, a lawyer for Joe Jackson, said in a statement on Friday.
"The songs which are being released on the new Michael Jackson album were unfinished and incomplete tracks that Michael said over and over many times he never wanted released. We should honor Michael Jackson's wishes," Oxman added.
Earlier this week, celebrity website TMZ.com said that Jackson's mother Katherine, and his two eldest children, Prince and Paris, believe that the voice on some of the album tracks is not Michael's.
But a spokeswoman for Sony's Epic Records said on Friday that the label has "complete confidence in the results of our extensive research as well as the accounts of those who were in the studio with Michael that the vocals on the new album are his own."
The Jackson family's misgivings follow an embarrassing debacle last year when "This Is It," a new Jackson single touted as his first posthumous release, turned out to have been first recorded 18 years earlier under a different title by an obscure Puerto Rican singer.
Sony said "Breaking News" was recorded by Jackson at a friend's place in New Jersey in 2007 and "recently brought to completion."
Other tracks were recorded at studios in Las Vegas and Los Angeles with various unidentified collaborators, Sony Music said. At the time of his death, Jackson was reported to be working with hitmakers like R&B star Akon and Lady Gaga collaborator RedOne.
The executors of Jackson's estate have sanctioned a number of projects to pay off the singer's debts and to provide for his mother and children. They include a Jackson-themed Cirque du Soleil tour that will open in Montreal next October, and a dance videogame due in stores later this month.