Eddie Murphy is back with a thousand words, but will it be enough ? A Thousand Words will be hitting the theaters this weekend, March 9th 2012. Will Eddie Murphy break a leg ?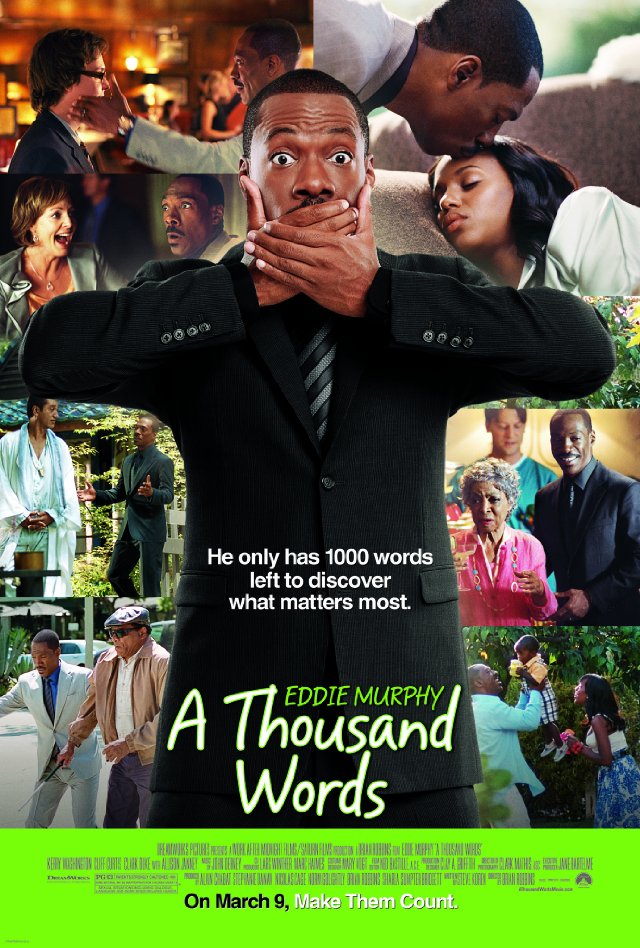 Director : Brian Robbins
Writer : Steve Koren
Stars : Eddie Murphy, Cliff Curtis and Kerry Washington
Story : After stretching the truth on a deal with a spiritual guru, literary agent Jack McCall finds a Bodhi tree on his property. Its appearance holds a valuable lesson on the consequences of every word we speak.
Movie Trailer :