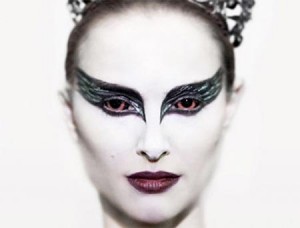 Man, this is what i call a perfect trailer. Absolutely awesome. Black Swan is a thriller flick which revolves around a dancer "Nina"  and her rival "lily".
The movie goes around the rivalry that exist between the two dancers on who to be casted for the new season. The director however wanted a person who suites both the role of White Swan with innocence and grace, and the Black Swan, who represents guile and sensuality. Though nina fits into this role, she gets a  new competition from Lily who is an another dancer.
Nina decides to be friends with lily but later finds out the horror within lily that could lead her to destruction.
The movie release date is  1 dec 2010.
I have uploaded the trailer for you.