Jason Segel and Ed Helms's Jefff Who Lives At Home that rocked the Toronto International Film festival last year will be hitting the theaters this Friday. With lots of expectation this could be the kind of comedy movie that might help you relax this weekend.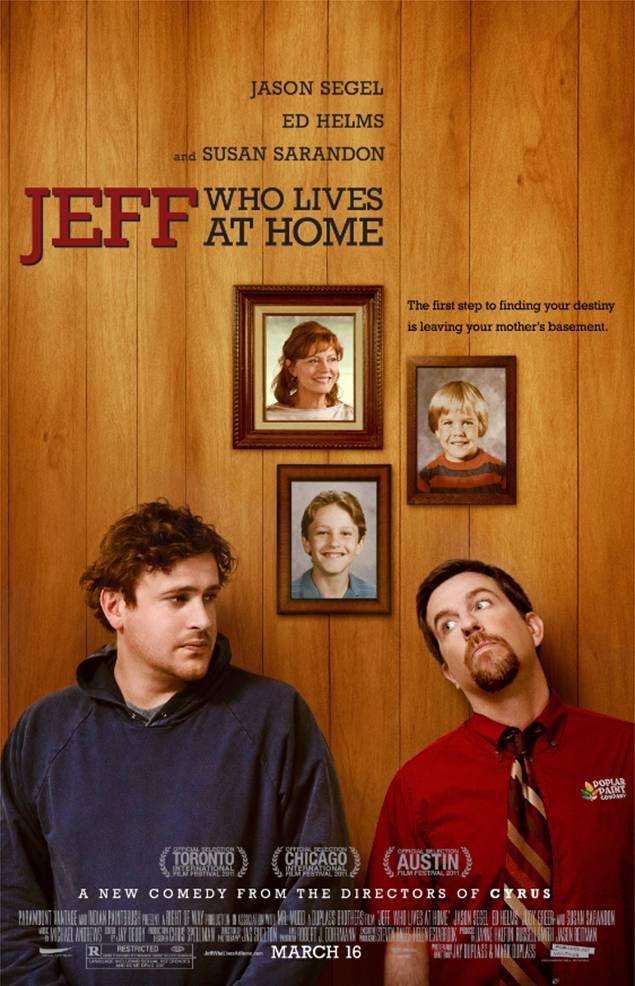 Directors : Jay Duplass, Mark Duplass
Writers : Jay Duplass and Mark Duplass
Stars : Jason Segel, Ed Helms and Judy Greer
Story : Dispatched from his basement room on an errand for his mother, slacker Jeff might discover his destiny (finally) when he spends the day with his brother as he tracks his possibly adulterous wife.
Movie Trailer :