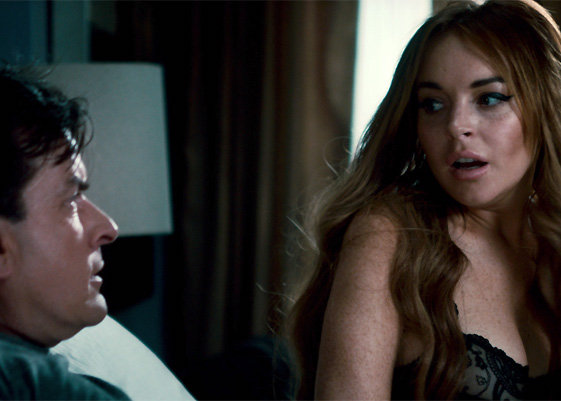 Scary Movie 5 trailer has been released! Scary Movie 5 will finally be hitting the theaters in April.
Scary Movie 5 stars Lindsay Lohan, Charlie Sheen, Ashley Tisdate, Erica Ash, Simon Rex, Heather Locklear and Katt Williams.
Lindsay Lohan and Charlie Sheen have played the lead roles.
Since Paranormal Activity has been the most popular scary movie recently, Scary Movie 5 primary target of parody is Paranormal Activity.
Just can't wait to catch it in theaters.
Check out the movie trailer below: