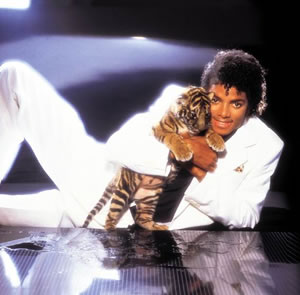 A new Michael Jackson video is to be released as part of a boxed collection of all Jackson's music videos, it was announced Wednesday.
The three-DVD collection, 'Michael Jackson's Vision', will hit stores Nov 22, and will feature re-mastered video and audio of such Jackson classics as 'Thriller', 'Bad' and 'Black and White'.
Produced by Jackson's estate in conjunction with Epic/Legacy Recordings the boxed-set will also include the video Jackson made to the never-before released recording 'One More Chance', which was penned by R Kelly.
According to a statement by the producers, the 4.5 hours of video recognise Jackson's 'pioneering short films that transformed the entertainment industry with timeless, pop culture classics'.
'The simultaneous emergence of MTV as a television force and Michael Jackson's breakout as a global superstar provided the most epochal musical/cultural shift since The Beatles,' the producers said. 'Michael Jackson redefined and established the perimeters, and parameters, of an entire new medium.'