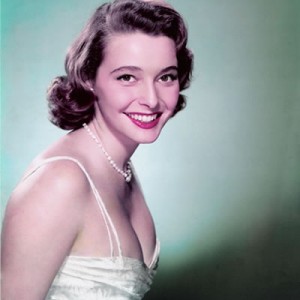 Academy-Award winning actress Patricia Neal, whose off-screen life was one of dramatic triumph over adversity, has died. She was 84.
The cause of Neal's death was not immediately known.
"The theatre and movie world has lost a great talent but, at the Patricia Neal Rehabilitation Center, we have also lost a friend," said a statement from the Knoxville, Tennesse, center that bears the actress' name and assists people in recovering from strokes and brain injuries.
Neal herself suffered several strokes and kept acting.
Neal is best known for her role as Alma in "Hud," where she played a housekeeper who did not fall for cowboy Paul Newman's charms. She won an Academy Award for the role.
Soon after her Oscar win, Neal suffered back-to-back strokes — three in all.
For a while, she lost her ability to speak and walk.
But she returned to the screen — and to another Oscar nomination — for the movie "The Subject Was Roses."
"Ms. Neal took great joy in meeting patients and their caregivers every time she visited Knoxville," said a statement from the Fort Sanders Regional Medical Center where the Neal rehabilitation center is located. "We will always remember her elegance and sincerity. She will be greatly missed."