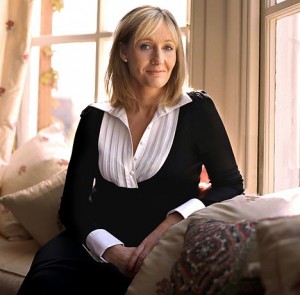 JK Rowling, the author who is well known for her work with Harry Potter franchise is still in love and care over her work. Her latest plans of building Hagrid's hut just proves her commitment towards Harry Potter
JK Rowling revealed recently that she is going to build up Hagrids hut in her back gardens. The proposed garden room will not be used as a separate dwelling and it is being built for the pleasure of the applicant and family.
According to the Sunday Times she bought her home in Edinburgh for £2.5 million in 2009 after seeing just two of the 31 rooms along with a neighbouring house for £1m so that she could knock it down to improve security and increase space.
Daily mail goes on to talk about the inconvenience moment between Rowling and her neighbour.
It seems that when Rowling applied for a three-bedroom house and kennels for security guards last year, one of her neighbours objected against the plan.
Sir Roy Strong, art historian and landscape gardener, said: 'Good luck to her. It's marvellous. With her money she could make my  garden look like a pimple.
'I have met JK Rowling. She is an intelligent woman and she does have a thing about gardens. She may well want to weave some of the things she has done into the design.'
Img Src: dailymail.co.uk