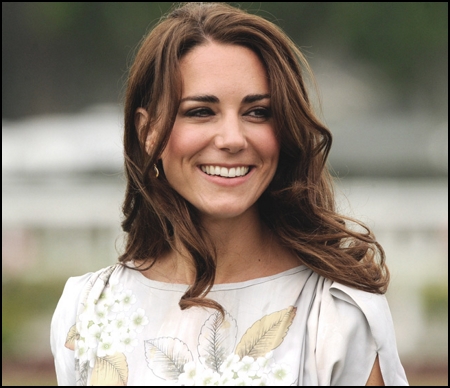 Kate Middleton already has beautiful hair and she just can't seems to keep herself from making into top news stories. This time Kate Middleton made it to the news for hiring Princess Diana's hairstylist.
Of all the hairstylist in the world, for some reason Kate Middleton only prefers Princess Diana's hairstylist.
Kate Middleton is getting ready for her Australian Tour and her new new Sydney-based hairstylist, will be caring for her hair while visiting the country.
The same hairstylist that maintained Princess Diana's hair during her continent tour in 1996.
"[Diana] was the most elegant and gracious lady you could have imagined. She had a ball in Sydney and loved everything about the city…She was a lot of fun," Joh told an Australian newspaper.
Well Joh, lucky you, always in-demand by the royal family.
As Kate and Will are touring the continent, we have to wonder whether the youngest royal would be joining them. Prince William has said that it's "very hopeful" that Prince George will be joining the pair.