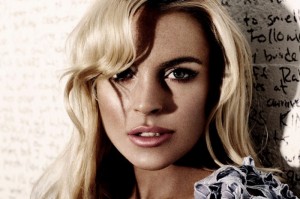 Lindsay Lohan inks movie deal. To star in Gotti: Three Generations and Mob Street.
"We're very pleased to have Lindsay on-board for both of these films," executive producer Marc Fiore tells Us Weekly in a statement. "She has been very enthusiastic about the Gotti project, and after resuming discussions with her, we were impressed by her commitment to the film and felt she would be a perfect Kim Gotti
Lindsay Lohan told The Associated Pres "I'm really excited to be back on set and clear up all the misinterpretations about me and show this is what I love to do".
"I think it's such an iconic story. I'm honored to be working with John Travolta and Joe Pesci" , she added.
Travolta, 57, is equally jazzed about his new costar. "I always thought Lindsay was gorgeous and talented and filled with a lot of depth," he told Us at the film's press conference last week. "I know whatever she would like to do would be great."
IMDB reports, The movie Gotti : Three Generations is to be released on 2013 and confirms Lindsay Lohan in the cast crew list.