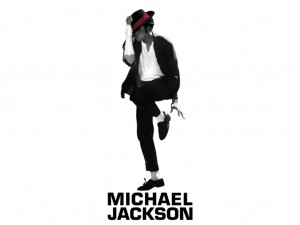 Michael Jackson's latest album after his death 'Michael' is all set to be released on December 14th 2010. One track has already debuted in YouTube.
This new album has already caused a lot of controversies with Michael Jackson's mother Katherine Jackson and Sony. Michael Jackson's mother was not for the release of these tracks and albums as Michael Jackson considered them unfinished work and did not want to release them when he was alive. Releasing them after his death is considered as an insult to his memory as he did not want them to be released in the first place.
But the decided to go ahead with it anyway in spite of all the misunderstandings.
Michael Jackson's official YouTube Channel has just released the track 'Breaking News' which is believed to be part of the 'Michael' album.
Listen to the song here :

This is just another attempt by Michael Jackson's estate trying to cover the debt that Michael left behind. Michael Jackson personally wouldn't have wanted this to be released as this was recorded over the phone and Sony attempted to smooth it out with their latest gigs.
In short, its not perfect. But for Michael Jackson fans this could be a real treat as they get to hear their idol once more.