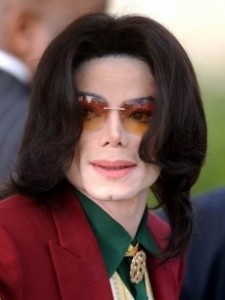 Michael Jackson's chef Kai Chase, has finally spoken about Dr. Conrad Murray's activities at the house, who is apparently emerging as a prime suspect in the investigation.
She claimed that she almost everyday saw the doctor come downstairs carrying oxygen tanks from the icon's room, but on the unfortunate day he did not and she "thought maybe Mr. Jackson is sleeping late."
"I started preparing the lunch and then I looked at my cell phone and it was noon. About 12:05 or 12:10 Dr. Murray runs down the steps and screams, 'Go get Prince!' He's screaming very loud," the Telegraph quoted her as telling in an interview.
She narrated: "I run into the den where the kids are playing. Prince (Jackson's oldest son) runs to meet Dr Murray and from that point on you could feel the energy in the house change.
"I walked into the hall and I saw the children there. The daughter was crying. I saw paramedics running up the stairs. We were all praying, 'Help Mr Jackson be OK.' Then everyone was very quiet."
The sudden use of Oxygen tanks made her wonder for a minute on whats
happening!! she claimed she saw no sign that Jackson was on drugs or was in failing health.The facts could be incriminating for Murray whose house and office have been raided by drugs enforcement agents.
The late King of Pop reportedly wanted Chase to travel with him to London for his O2 concert. It shows how kind hearted MJ was. I miss him

She added Michael's 12-year-old son, Prince Michael II, personally made the request to her.She recalled: "Prince said, 'Daddy wants me to tell you he wants you to go to London with us," I said, 'Tell your daddy that I'm pleased and honoured."