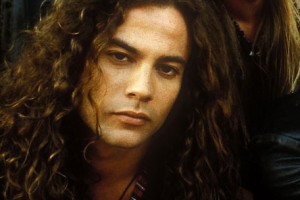 Former Alice in Chains bassist Mike Starr found dead in a home near Salt Lake City's downtown area in Utah. He was 44.
Salt Lake City Police Sgt. Shawn Josephson says officers responded to the home Tuesday afternoon after they received an anonymous call. He says details about the cause or circumstances of the 44-year-old's death were not immediately available.
Starr was the original bassist for Alice in Chains, an iconic Seattle-based band that made its mark on the grunge scene of the early 1990s. He left the group in 1993.
Josephson says Salt Lake City police arrested Starr last month on suspicion of possession of medications without a required prescription.
Mike's dad tells to TMZ , "It's a terrible shock and tragedy."