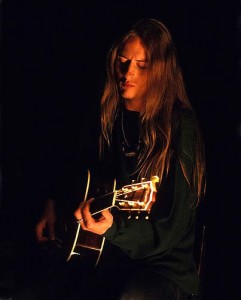 The legendary Mike Starr famous for Alice in Chains bassist was found dead in Utah.
Mike Starr, aged 44, was a well known rock band player. Mysteriously he left the band in 1992 and never appeared again for it. Even at the death of his fellow band singer Layne Staley, on 2002, he did not reappeared!
When he reappeared in 2010 reality show Celebrity Rehab, a VH1 reality show, it indicated that he was addicted to drug and he couldn't leave it.
TMZ who was the first to broke Mike Starr's death, added, "Mike Starr was arrested just last month for felony possession of a controlled substance. He was found with six Xanax and six painkiller pills at the time of his arrest."
His death is definitely a shocker for his fans.Also, Starr's father expressed he is shock by this tragedy.
We, pray for you and your family in this difficulty time. Let Mike Starr soul rest in peace.
Img courtesy: last.fm