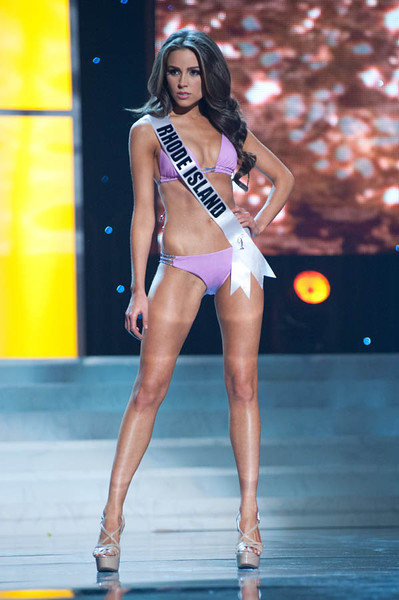 Miss Rhode Island has been crowned as Miss USA 2012 and will be representing United States in this year's Miss Universe pagent.
20-year-old Olivia Culpo beat 51 contestants on Sunday to grab the title. The contest took place at the Planet Hollywood Resort & Casino on the Las Vegas Strip.
She seems to have won the title for her bold reply in the last round to the question,"Would you feel it would be fair that a transgender woman wins the Miss USA title over a natural-born woman?"
Her response, "I do think that that would be fair but I can understand that people would be a little apprehensive to take that road because there is a tradition of natural-born women, but today where there are so many surgeries and so many people out there who have a need to change for a happier life, I do accept that because I believe it's a free country".
Culpo is a 2010 graduate of St. Mary Academy Bay View, an all-girls Catholic school in Riverside, where she was a member of the National Honor Society. She is a sophomore at Boston University.
"Beauty is found in the way you treat others," she told pageant officials.
The judge's panel included Chef Cat Cora, TV personality Arsenio Hall, singer Joe Jonas and reality TV star Rob Kardashian. Andy Cohen and Giuliana Rancic stepped in to host. Miss USA 2011 Alyssa Campanella crowned Culpo her successor at the end of the night.
She'll represent the United States at the 61st Miss Universe pageant later this year. An American has not been named Miss Universe since Brook Lee won the title in 1997.