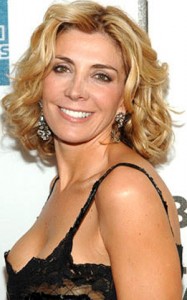 Popular actress Natasha Richardson died today(March 18). She died due to a critical head injury. Richardson has been taking skiing lessons Mount Tremblant ski resort in Quebec when she had a minor accident and fell. The actress was later escorted to her room by her ski instructor during which she was walking, laughing and joking. But after about an hour she reported of having headaches and was taken to a nearby hospital before being transfered to Montreal's Sacre Coeur Hospital. She was pronounced brain dead here, she was later trasfered by plane to New york and taken to Lenax Hill hospital. Where her family and friends joined her. She was later taken off life support and passed away early wednesday evening.
Her husband, Liam Neeson was filiming the movie Chloe and joined her in Montreal's Sacre Coeur Hospital when he heard about the accident. Natasha is the eldest daughter of oscar-winning director Tony Richardson and oscar-winning actress Vanessa Redgrave. She was naturally a good actress. Her acting career begain with the movie Gothic.
Natasha Richardson had 2 sons with her second husband(Liam Neeson). Her first husband was Robert Fox.