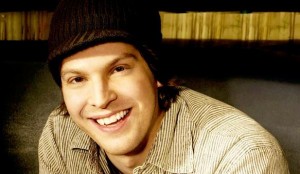 Singer Gavin DeGraw was rushed to a New York City hospital late Sunday after being assaulted by an unknown group  in the streets of New York city.
"It was not clear what led to the attack in the city's East Village, or how many individuals assaulted DeGraw", New York police spokesman Lieutenant John Grimpel said. He said the attack happened in the early morning hours on Monday.
DeGraw, best known for his mid-2000s hit "I Don't Want to Be," was taken to the emergency room at Bellevue Hospital by ambulance after the attack.
His rep said DeGraw remains under observation but did not provide further information about the attack or his condition.
TMZ, which first reported the incident, claimed that the singer, who is a New York resident, was assaulted by multiple attackers.
Meanwhile, the New York Post cites sources who say that DeGraw had been drinking with a group of friends before leaving them behind and was assaulted sometime between 3:50 a.m. and 4:20 a.m. at 6th Street and 1st Avenue.
His nose was broken, and he also suffered cuts on his face as a result of the attack, which the sources do not believe was a robbery. Afterward, he kept walking and was then hit by a taxi, though not seriously, according to the Post.
He is set to release his next album, Sweeter, on Sept. 20.