Don Cornelius, the host of Soul Train who's performance has lit up hearts for over 3 decades with his voice, dance movies and style died today at the age of 75. The apparent reason for his death is suicide.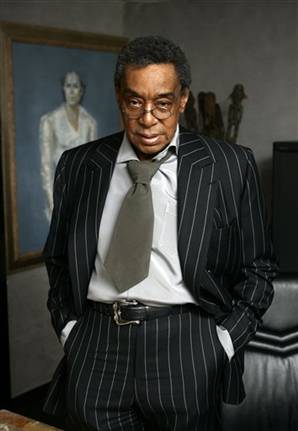 The silken-voiced host of "Soul Train" who helped break down racial barriers and broaden the reach of black culture with funky music, groovy dance steps and cutting-edge style.
Police responding to a report of a shooting found Cornelius at his Mulholland Drive home around 4 a.m. He was pronounced dead of a self-inflicted gunshot wound about an hour later at Cedars-Sinai Medical Center, according to the coroner's office.
Police Officer Sara Faden said authorities have ruled out foul play. Detectives have not found a suicide note and are talking to relatives about his mental state.
His death prompted many to speak of the positive influence he and his show had on pop culture, music and the black community.
"God bless him for the solid good and wholesome foundation he provided for young adults worldwide and the unity and brotherhood he singlehandedly brought about with his most memorable creation of 'Soul Train,'" said Aretha Franklin, an early performer on the show.
Franklin called Cornelius "an American treasure."
The Rev. Jesse Jackson told KNX-Los Angeles that Cornelius "was a transformer."
"'Soul Train' became the outlet for African-Americans," Jackson said, adding that he talked to Cornelius a few days ago and there were no signs Cornelius was upset.