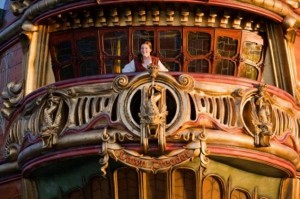 The Chronicles of Narnia: The voyage of the dawn treader movie is the 3rd movie in the Narnia Series.
I have read this book and i must admit it was awesome. Whats exciting to know is that, the trailer  looks exactly the  same as the book . Man, the screen play writer Christopher Markus, Stephen McFeely and Michael Petroni knows what they are doing.
I am glad that they are not screwing up the Narnia series like the harry potter screen play writer who screwed the Harry potter series.
I have added the Official trailer for you. Have a great time. The movie is scheduled to be released on December 2010