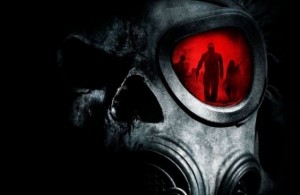 The Crazies 2010  is  a   disaster SCI Fi type movie.
Genre : Horror, Thriller, Sci Fi
Story Plot:
The plot goes around   a small town whose source of water is contaminated  with Biological weapon thereby causing a vast outbreak of virus throughout the town
Review on the crazies 2010:
If your a disaster movie lover , then this film is really a worth to watch. This movie is same as all other movies  which involves virus outbreak.But it also has some interesting plots  that is really good.
The story revolves  around a small town.  The inhabitants of the town is happy under a sheriff.  While attending a crime scene, the sheriff  discovers about a plane which crashed in the water supply of the town.
Sheriff learns from further investigation  that the plane had some biological chemical. Right after the discovery, the life of a common man of the town is disturned as  man with navy dress turns out in the town and capturing every inhabitants of the town.
The Story ends with "how the sheriff and his wife manages to escape the wrath of the navy who have the common goal to destroy each and every inhabitant of the town"
I rate it 7 for 10.
I like this movie.