It seems like good times are finally around the corner for DC Comics legendary heroes. So far DC was only able to capitalize on the success of Superman and Batman movies keeping aside the legendary Wonder Woman, Flash, Green Lantern, Aquaman and the list goes on.
Following the excellent running of The Green Arrow tv series, the people behind its success decided to go through and give justice to a hero considered above the Green Arrow, the hero who is one among the top 7 – The Flash.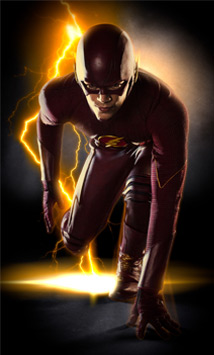 The Flash, a superhero, who helps fighting crime and protecting the neighborhood in Central City is all set for a grand ceremony in the world of TV series.
The Flash played by Grant Gustin, will help fade the scar of Barry Allen's past who witnessed the murder of his mother as an young boy.
So far there is no release date announced for the series but however, the CV network has booked the slot for the flash TV series every Tuesday at 8 pm.
For now, i leave you with the extended flash trailer. Enjoy folks.