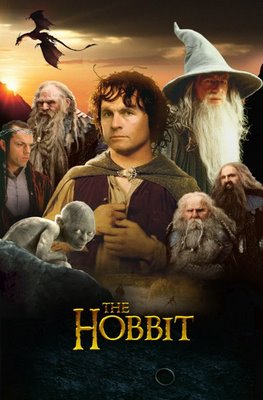 The Hobbit returns with a bang! Continuing the famous Lord of the Rings series, The Hobbit: An Unexpected Journey will see the return of almost all the main cast of Lord of the Rings series.
The new trailer features Sir Ian McKellen as Gandalf, and opens with an older Bilbo – played by Sir Ian Holm – telling Frodo in a letter that he may not have told him everything about his adventures.
Andy Serkis makes an appearance as Gollum in the trailer, as does Cate Blanchett, reprising her role as mystical elf queen Galadriel.
I leave you with the Trailer below. The trailer has already hit around 550,000 view