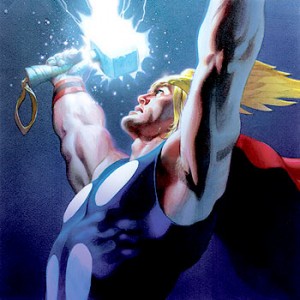 Thor trailer has been released. My reaction is, "I am impressed"
Take on movie synopsis:
The Mighty Thor of Asgard is a powerful but arrogant warrior whose reckless actions reignite an ancient war.
Thor seems to be the latest in the movie of The Avengers series which will also include Iron Man and Hulk and others. The movie will be released in May 2011 in time for the Summer Box Office.
As a punishment for his act, he has been thrown down to Earth and forced to live among humans. Living with humans helps thor to understand what a real warrior is like and soon he becomes their protector against the  most dangerous villain who has sent darkest forces of Asgard to invade Earth.
Thor movie will hit the screens on 6 may, 2011. I have uploaded the trailer for you which was leaked in you tube. Buzz in and enjoy!